Skylake Sions "Portable Young Bird Racing Loft"
Page 1 Page 2 Page 3 Page 4 Page 5 Page 6 Page 7
Applying the roofing. I used Cordura from Lowe's home supply. It is great and very easy to apply. Entire roof took about an hour and a half.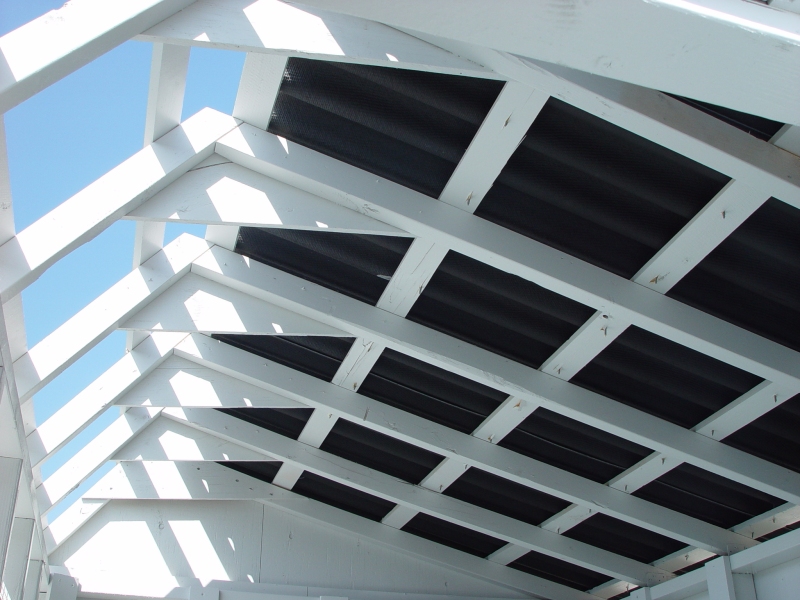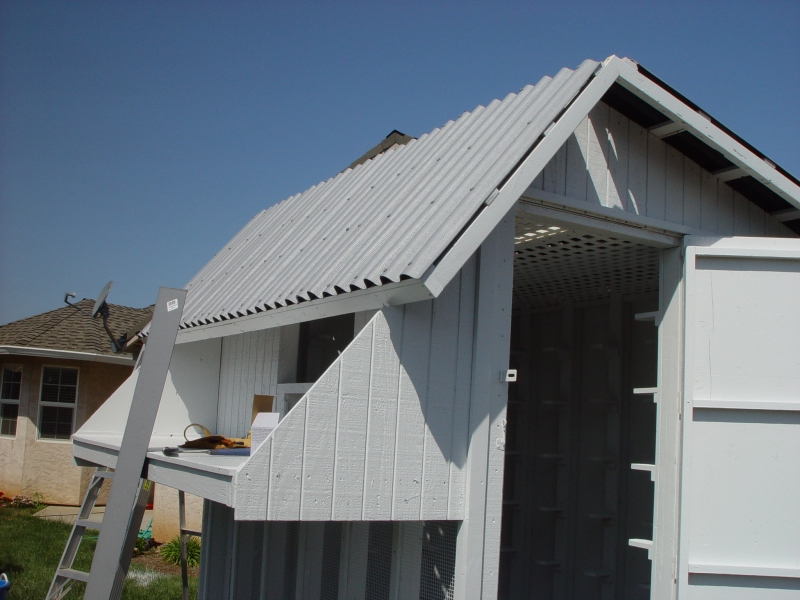 Applying the ceiling panels. Also at Lowe's in the gardening section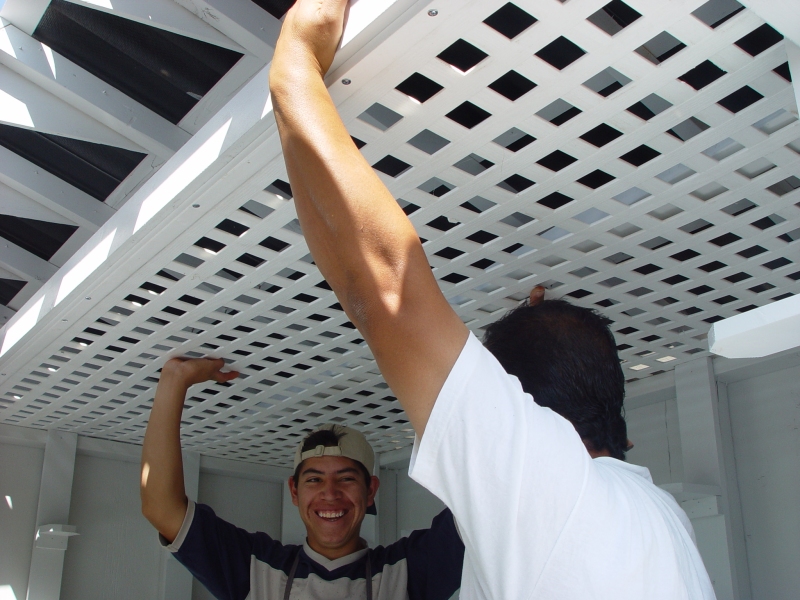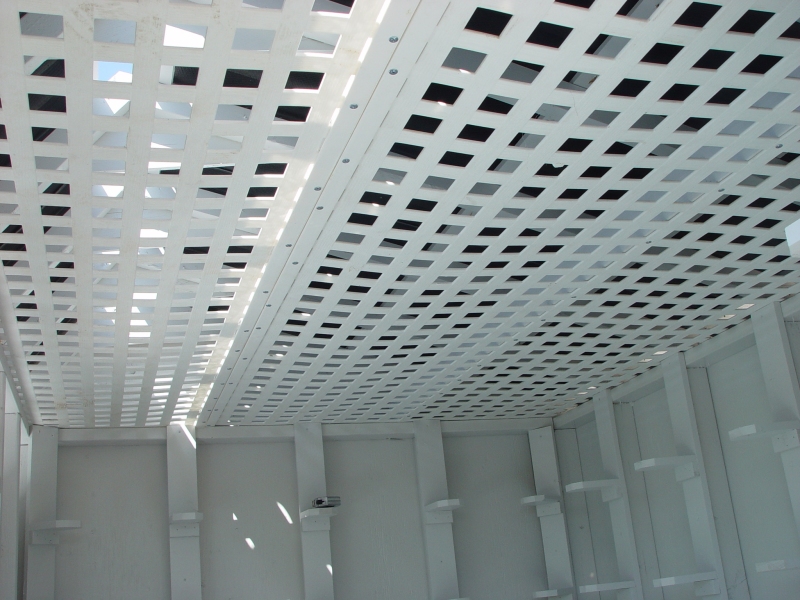 Roof cap is on this is the front view of the loft! On the right is the bobs open to the aviary.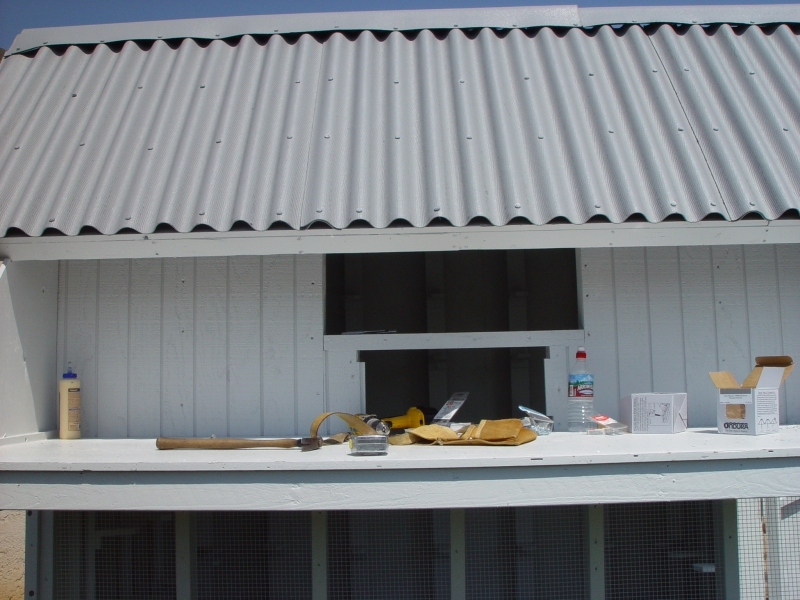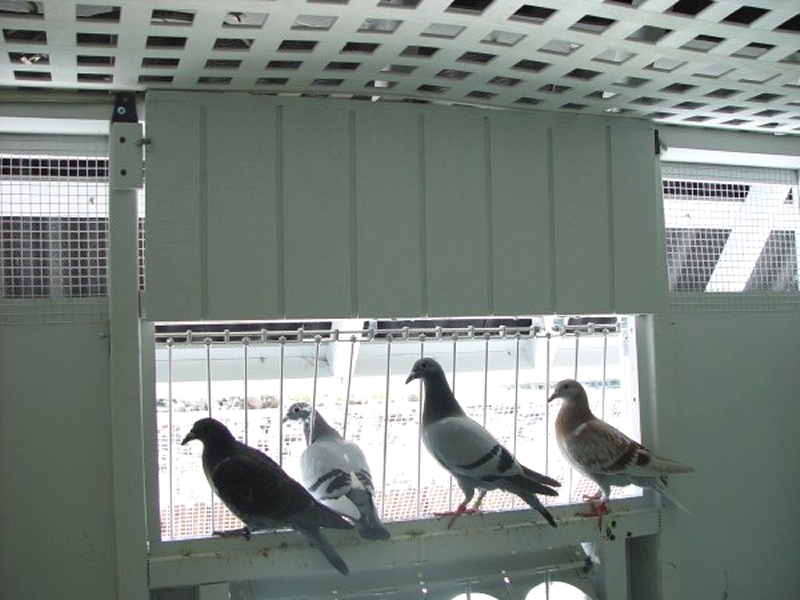 I made the aviary screen from aluminum, 1 half inch hardware cloth using a rivet gun. It slides up and releases from the bottom clips. It is very light and I store it under the trap board when I let the birds out! The right photo is the electronic Tipes trap and aviary door completed.